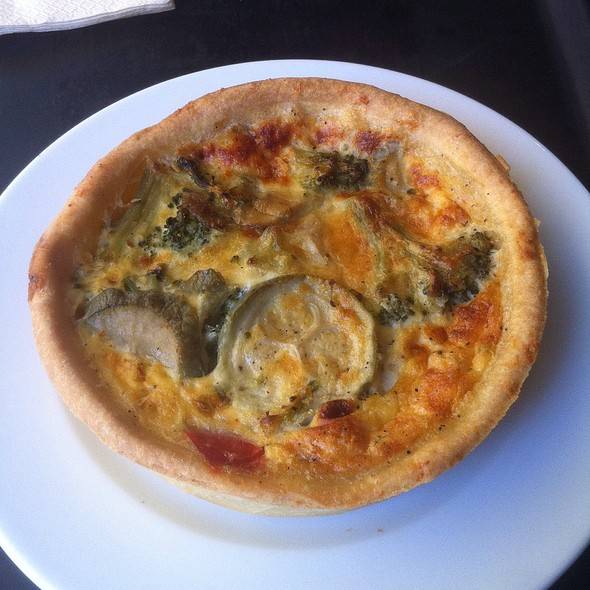 Vegetable Quiche
Boulangerie Pattiserie, France, EPCOT
Filling:
1 zucchini cut into 1/4 inch cubes
1/4 medium onion cut in 1/4 inch cubes
1 medium tomato cut into 1/4 inch cubes
6-8 ounces shredded Swiss cheese
1 teaspoon thyme, minced
1 teaspoon rosemary, minced
Quiche Liquid:
3 eggs
1 cup half & half
1 cup heavy cream
Whisk together.
Combine filling ingredients, season with salt & pepper; you want about a 50-50 mix of cheese and vegetables.
Place in a pie shell and cover with quiche liquid. Place in a preheated 300 degree oven and bake for 45 minutes to one hour until top is golden brown. Remove from oven allow to rest for 15 minutes before slicing.